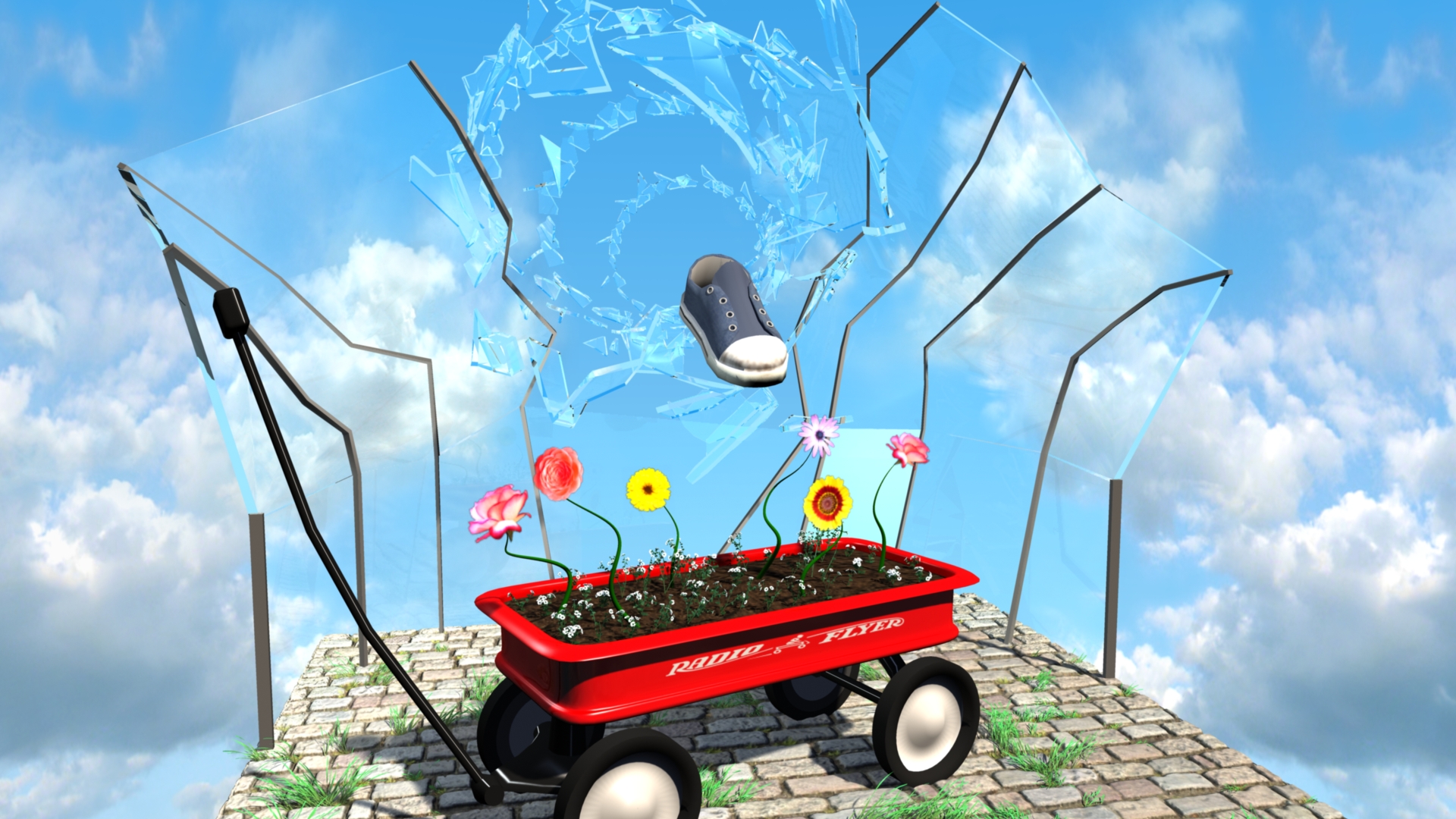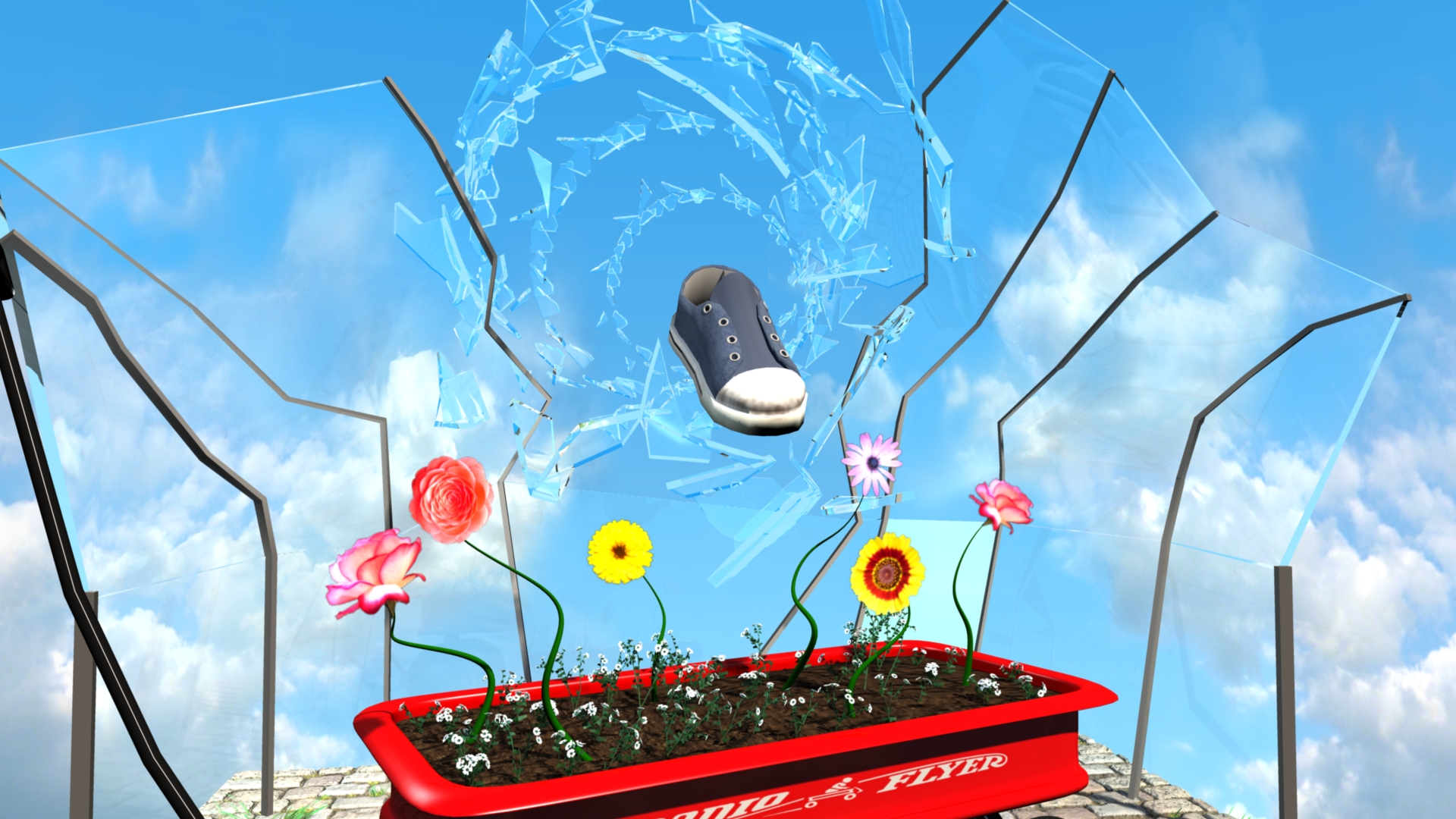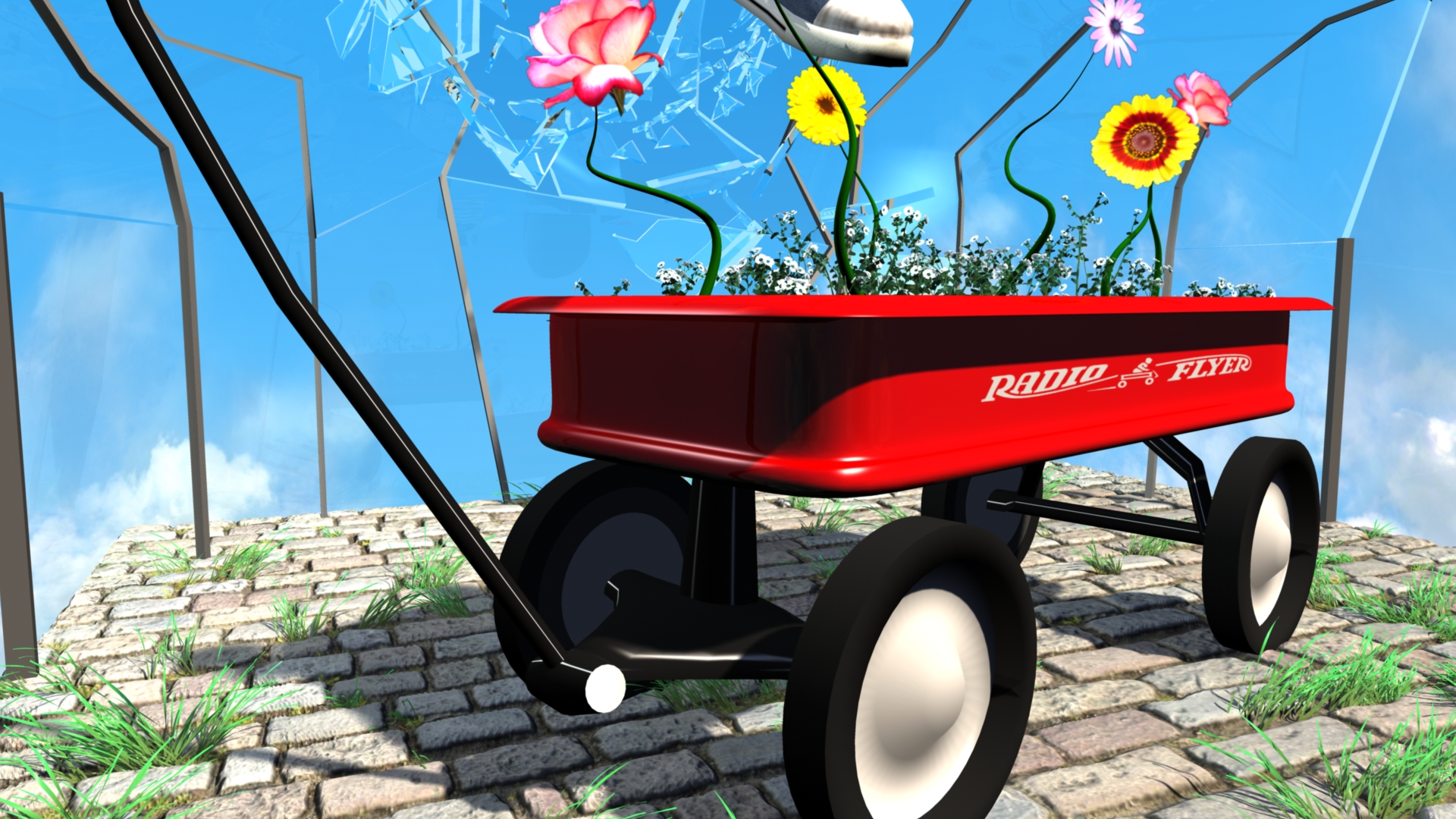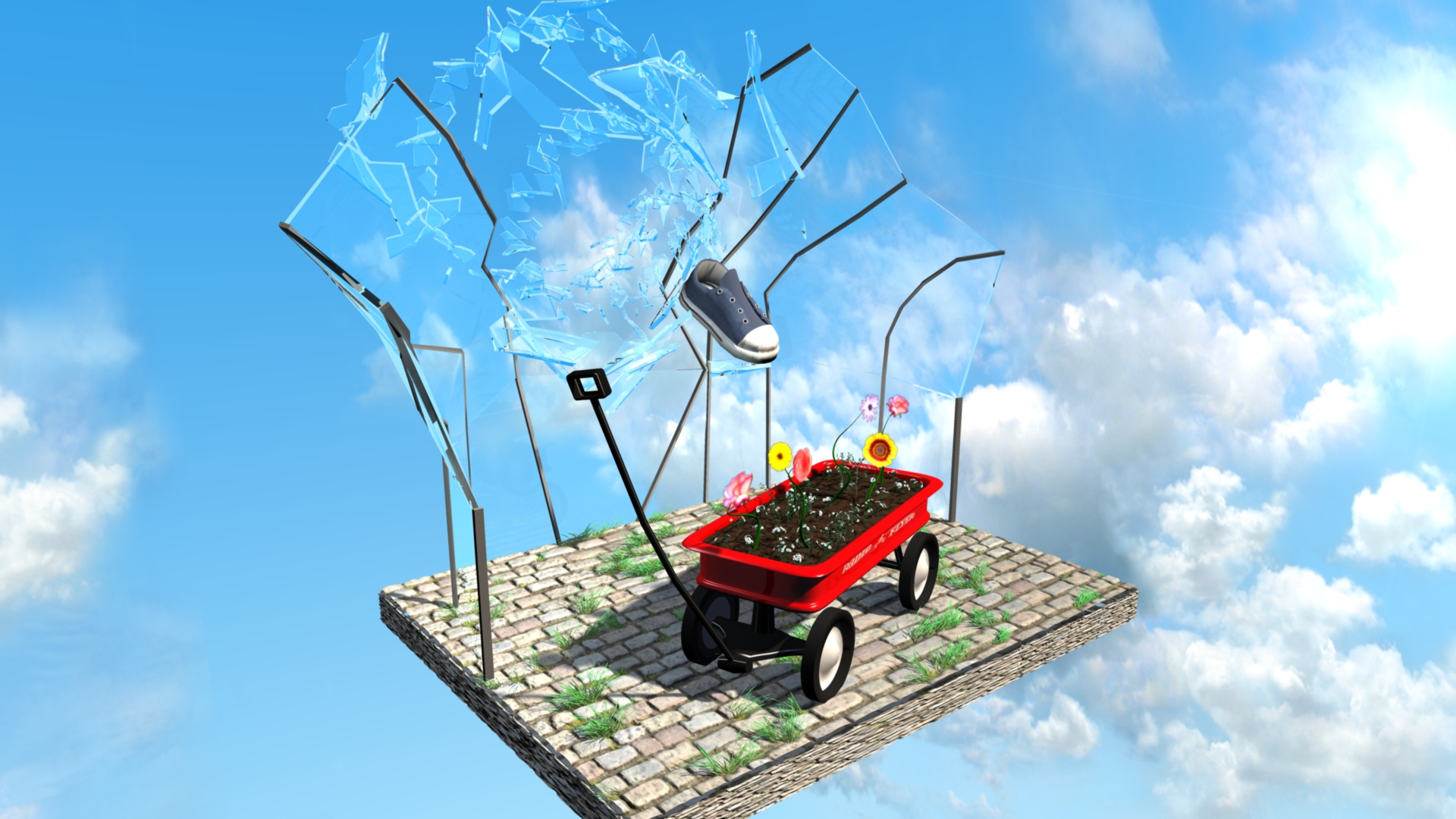 Cornell Box
2012
Maya, Photoshop
A diorama based on the poem Child on Top of a Greenhouse, by Theodore Roethke.
The wind billowing out the seat of my britches,
My feet crackling splinters of glass and dried putty,
The half-grown chrysanthemums staring up like accusers,
Up through the streaked glass, flashing with sunlight,
A few white clouds all rushing eastward,
A line of elms plunging and tossing like horses,
And everyone, everyone pointing up and shouting!
Deathwatch
2012
Maya
A short animation based on the play Deathwatch by Jean Genet.